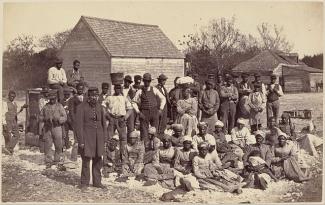 August 21, 2019
Tiffany & Co.
Iconic high-end jewelry retailer Tiffany & Co. would have never been built into an empire if its founder, Charles Tiffany, hadn't made his fortune in the 1800s in the cotton industry, built on the backs of enslaved people.
New York Life
Like Aetna and many other insurance companies, New York Life got its start by selling life insurance for enslaved people to their owners - thus directly profiting off the slave trade.
JP Morgan Chase
Now one of the largest banks in America, JP Morgan Chase literally owned slaves, because it accepted them as collateral and took ownership in the case of default. 
In 2005, Chase apologized and offered $5 million in scholarships to Black students as reparations - but given the bank makes almost $10 BILLION a year in profit, the gesture is insulting.
CSX Transportation
One of the largest railroad corporations in the Southeast and Eastern U.S., CSX's railroad tracks were built by slave labor - as were most railroad tracks throughout America.
USA Today
Countless newspaper brands still publishing today, like USA Today, once published ads for the buying and selling of slaves, which were a huge portion of the newspapers' profits.