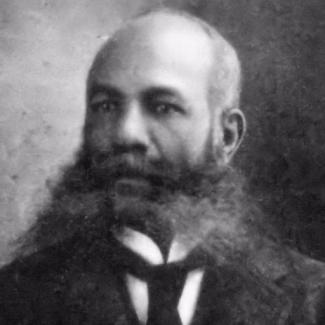 October 1, 2021
In 1887, stepping foot into an elevator meant that the doors had to be manually closed by riders or an elevator operator – but people often forgot to close the door. Some would even fall down the shaft to their deaths! 
Fearing for his own and others' safety, Alexander Miles did something amazing.
When Miles earned his patent for the electric-powered elevator design – as a Black man in 1887! – he also created a lasting legacy that still influences elevator design today. And he STILL wasn't finished!
Miles was all about safety for his family and for our people. He even took on racial discrimination. He founded The United Brotherhood, a life insurance company that intentionally helped insure Black people who were routinely denied coverage from white companies.
Inventor and entrepreneur Alexander Miles saw an opportunity to make the world better for himself and our people. His innovations helped make us safe both physically and financially. Like Miles, we must continue to find ways to keep each other safe.