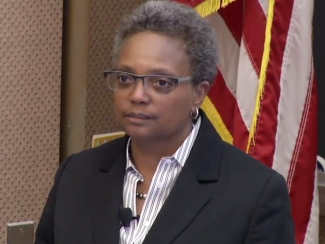 January 6, 2021
Many people thought electing Lori Lightfoot would change things. After all, her predecessor was involved in a cover up surrounding the police killing of a Black teen named Laquan McDonald. Unfortunately, it's now surfaced that Lori has a cover up of her own.
On February 21, 2019, Anjanette Young had finished her shift at the hospital and was getting undressed. That's when Chicago police came bursting into the WRONG home, guns drawn, as she stood naked and horrified! 
So she decided to act.
Nothing changes the fact that Lori Lightfoot, a Black woman, tried to protect police who violated another Black woman. Simply electing Black people into positions of power doesn't immediately change anything – but uprooting the oppressive systems does!