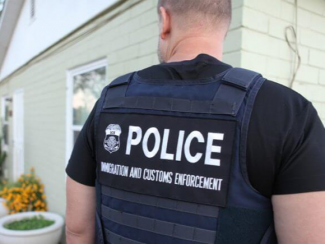 February 18, 2021
Over 20 children – including an infant – were among the Black people that were just forced into a dire situation without a choice. They thought they were at home, but were then told they had to leave IMMEDIATELY! What happened?
U.S. Immigration and Customs Enforcement (ICE) loaded at least 72 vulnerable Black men, women, and children onto a plane – despite a Biden moratorium on deportations – and shipped them to a country in the midst of a major crisis! But all of this is not exactly surprising.
ICE has ignored the law and executive orders before. They once petitioned against President Obama for his policy of discretion in deportations. They deported as they pleased anyhow, and continue to. And don't think this isn't a Black issue!
Black immigrants are less likely to be able to gain entry into the U.S., but much MORE likely to be detained and deported. ICE is a byproduct of post-9/11 "War on Terror" policy that's connected to the prison industrial complex. It's deeper than citizenship, too.
Black people in the U.S. are targeted by this legal system, with many moving parts connected by violence. No human being is "illegal," and ICE has not gone "rogue" – this is a racist policing agency behaving as it always has. That's why there's a movement to abolish ICE!