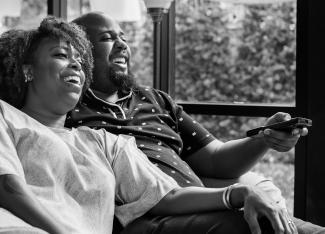 April 30, 2020
Living Single was a pioneering all-Black show that first aired in 1993. The sitcom featured the lives of young professionals, dealing with everything from work to love. The show was an immediate hit!
But there was a greater impact.
It introduced many to an amazing ensemble of Black talent such as Queen Latifah, Kim Fields, Kim Cole, and Erika Alexander. Their shared struggles and culture, and clear love for each other, brought their on-screen chemistry alive! 
It also suggested the formula of urban 20-something professionals was good TV, and studios noticed.
Soon, countless all-white shows began to air - while Living Single was neglected. Friends premiered the next year, and received more investment from the studio than the original show. Of course, the stars of Living Single noticed - but any of them who spoke up eventually got fired!
But real ones could see the difference.
They could never capture how we make magic with one another! Black excellence built Friends' success, because WE made it magic beforehand. 
We must reject the myth of white exceptionality in every aspect of pop culture!